Pests are an unwelcome part of life that can often seem unavoidable and different pests pose different risks depending on where you reside. The different types of pests that most people encounter range from insects and rodents to birds and more. While some may be specific to a certain region of the country, others are widespread and can cause severe damage throughout. 
Damage caused by pests can be expensive and difficult to repair. For example, if rats or mice get into a property, they may damage insulation, chew through wires, and even spread disease. In addition, insects such as termites can cause extensive structural damage to properties if left untreated. If your home or office is at risk of a pest infestation, it is important to know which pests are most commonly found in your state and how to protect your property against them. It will help you better understand the threat of pests in your area and make sure that you are taking precautions to protect yourself. 
To help provide insight into which pests are most searched in each state, Pest Search has created an infographic that maps out the Most Searched Pest in Each State. If you are interested in learning more about the pests in your area, read the infographic below. It will give you an overall look at what kind of pest activity is common in your state, giving you a better idea of what to look out for. With knowledge comes power, so make sure you are well-informed on which pests are most likely to appear in your area: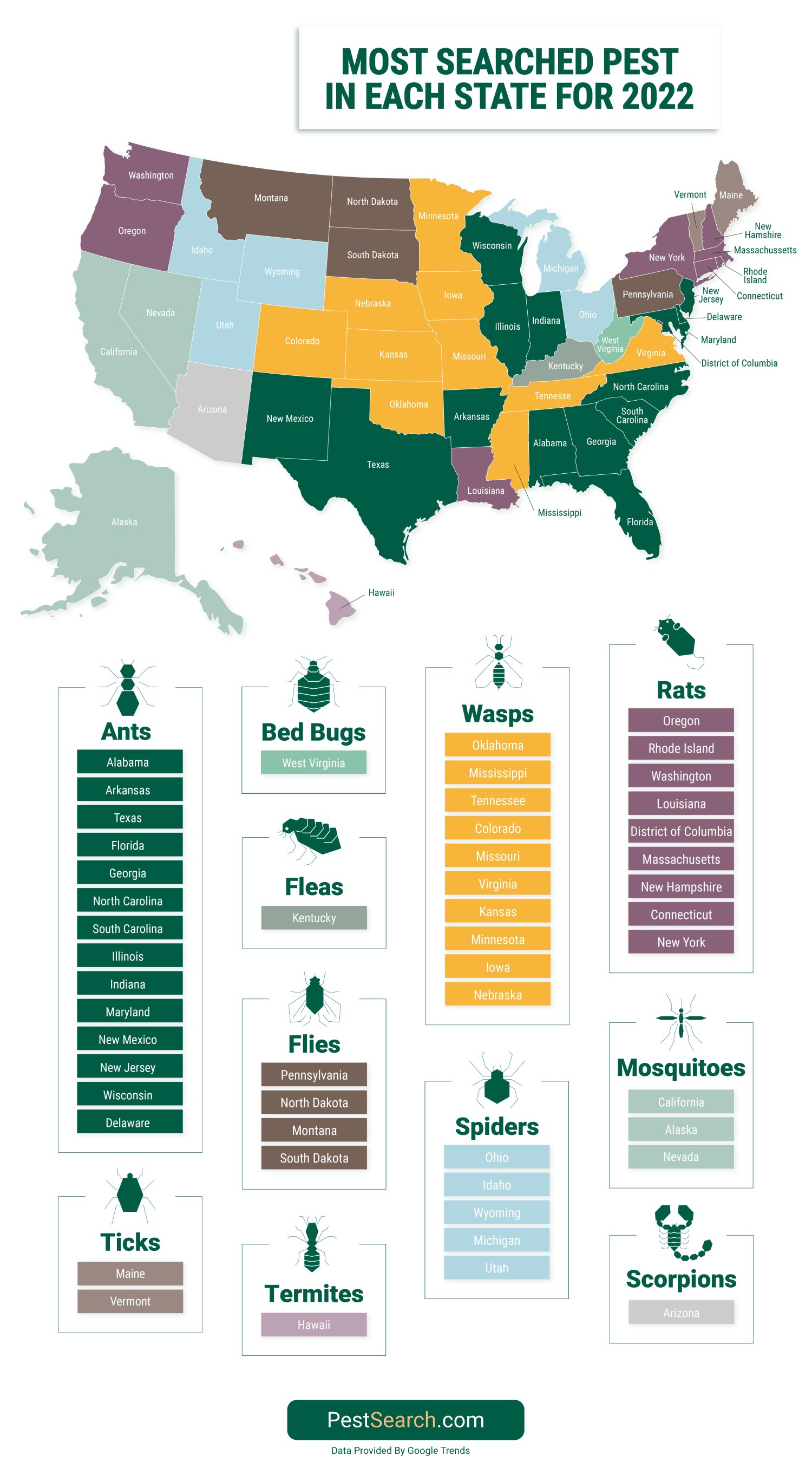 Infographic Design By Team At Pest Search
Keep your family and property safe from pests to avoid lots of future pestering and headaches!